Where to find us!
With numerous pickup & delivery locations across Grey and Bruce Counties, check out our map and below list of locations we service.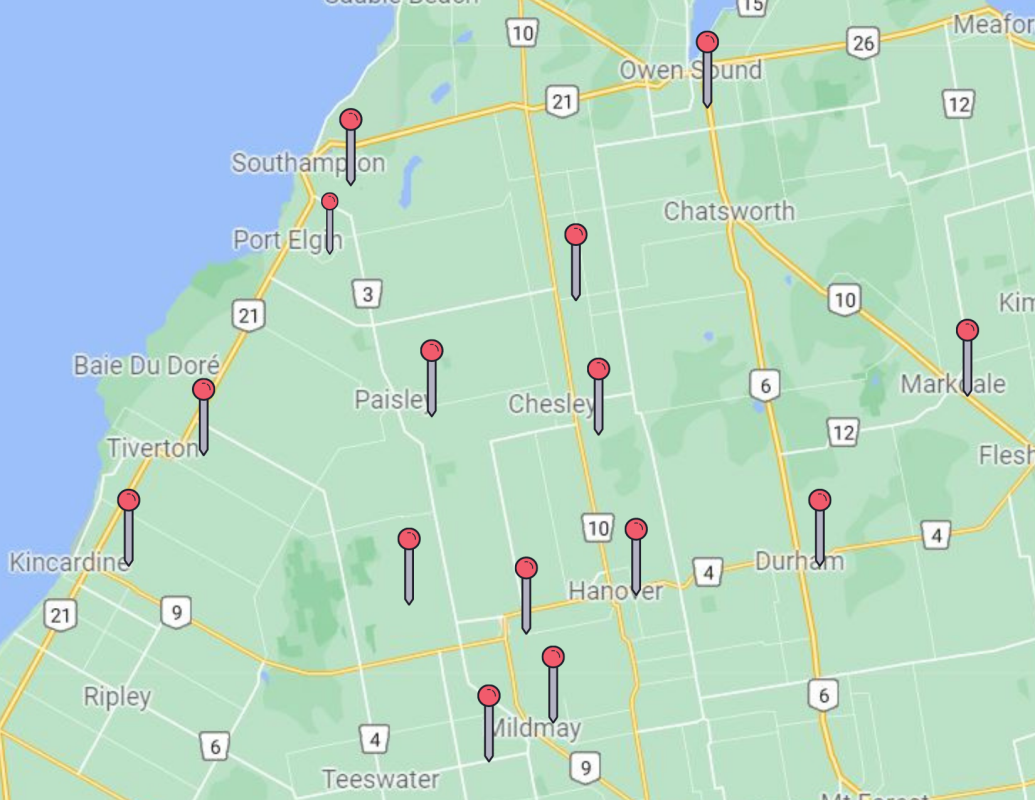 Now servicing:
Hanover
Walkerton
Mildmay
Formosa
Chesley
Tara
Owen Sound
Chatsworth/Holland Centre
Kincardine
Tiverton
Chepstow/Cargill
Paisley
Port Elgin
Southampton
Durham
Markdale* (must be ordered directly through The Market Shoppe)
Want to see us where you are?? Send us a message and let us know!